Core Training for Belly Dancers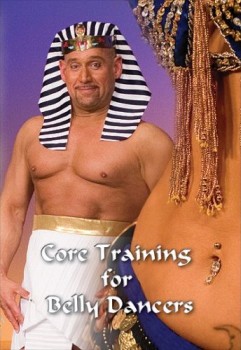 This fun, new DVD strengthens the all-important core muscles of the abdomen and lower back with nine back- and neck-friendly movements, using your own body weight as resistance. In as little as 12 minutes a day, you can begin to lay the groundwork for a better posture and, consequently, a better dance presentation.
See the testimonials.


$24.95 (+ $5 Shipping & Handling)
All orders processed and shipped within 24 hours of receipt.
Satisfaction Guaranteed or Your Money Back. If, for any reason, you are not completely satisfied with this product, return the DVD and booklet for a full refund.
Privacy Statement: Any and all information provided to this site will be held in the strictest confidence and will not be sold, rented, loaned, or otherwise disclosed without your consent.